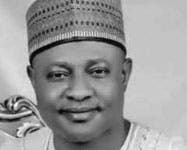 By Sen. Uba Sani
As he turns 60 years today, it would have been apt for me to say it is Mallam Nasir El – Rufai's day. The challenge here is that it would seem out of synch with the persona of the workaholic Governor of Kaduna State. For one, he is not a celebratory person and even more important, Governor Nasir El – Rufai, in spite of his sterling and sometimes unequalled achievements in both the private and public sectors, still feels unfulfilled.
Nevertheless, I join family members, the good people of Kaduna State, teeming friends and associates to celebrate an extraordinary Nigerian, a transformational leader of note, a patriot to the core and a first class performer – the phenomenal Mallam Nasir el Rufai, as he turns 60 years today. It is my prayer that Almighty Allah continues to protect him and imbue him with even greater drive, intellect and good health as he continues to serve not just Kaduna State but our great nation at large.
It is truly difficult to speak or write about someone you are so close to, and share a lot in common. Governor el Rufai and I started out as acquaintances, then we became friends – during this period, I learnt a lot from him as I accepted wholeheartedly his mentorship. While he served as the Minister of the Federal Capital Territory, I witnessed firsthand his raw energy, doggedness, uncommon intellect, clarity of thought and purpose and even-handedness as he set out to restore the Abuja Master Plan. In fact, President Olusegun Obasanjo who appointed him into that position in 2003, later confessed that he head-hunted El – Rufai for the job because he knew that only a 'mad man' could sanitise the Ministry of the Federal Capital Territory and the Federal Capital Development Authority (FCDA) which were then notorious as bastions of corruption, ineptitude and land racketeering.
Assisted by a dedicated team, Mallam Nasir El – Rufai practically reworked Abuja and incredibly restored the Federal Capital Territory's original master plan. I dare aver that till date, his record as the Minister of the FCT remains indelible and of course unequalled. Working closely with Mallam El – Rufai at the FCT, I marveled at his ability to discharge the onerous task entrusted to him by the President devoid of any iota of sentiment or bias.