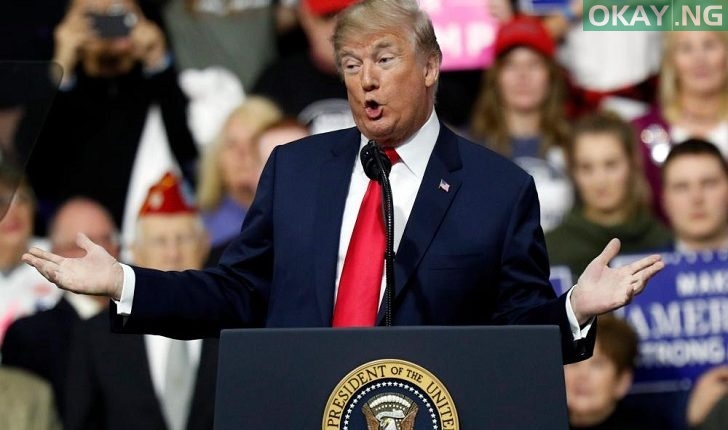 US President Donald Trump on Monday called for drug dealers to face the death penalty.
Trump's call is part of his plan to fight the US painkiller-addiction epidemic.
The president made this known when he outlined the proposal during a speech in New Hampshire.
The above mentioned state is badly affected by the Opioids, a class of drugs including prescription painkillers and heroin.
According to Trump, his administration was attempting to change the law to execute drug dealers, but it will face stiff political and judicial headwinds.
Some 2.4 million Americans are estimated to be addicted to the drugs. The crisis claimed an estimated 63,600 lives nationwide in 2016, say health officials.
"If we don't get tough on the drug dealers we're wasting our time," Trump said.
"And that toughness includes the death penalty."