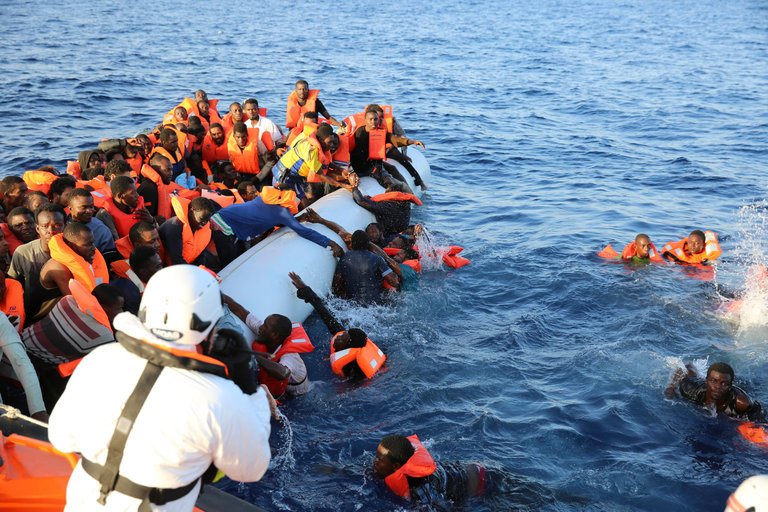 Bodies of around 20 migrants were on Sunday recovered by Moroccan rescue services, according to a spokeswoman for the Spanish enclave of Melilla.
The bodies of the migrants, from sub-Saharan Africa, were spotted by a Spanish patrol boat, which alerted the rescue services of both countries, the spokeswoman said.
She added that "about 20" bodies were then recovered in Moroccan territorial waters.
On Saturday, around 90 migrants were reported to have drowned after a boat capsized off the Libyan coast, according to the UN's migration agency.
Three survivors said most of those who drowned were Pakistani nationals. Libyans were also aboard.