The Independent National Electoral Commission (INEC) has taken documents of the recall of Senator Dino Melaye (APC-Kogi West) to the entrance of his office at the National Assembly.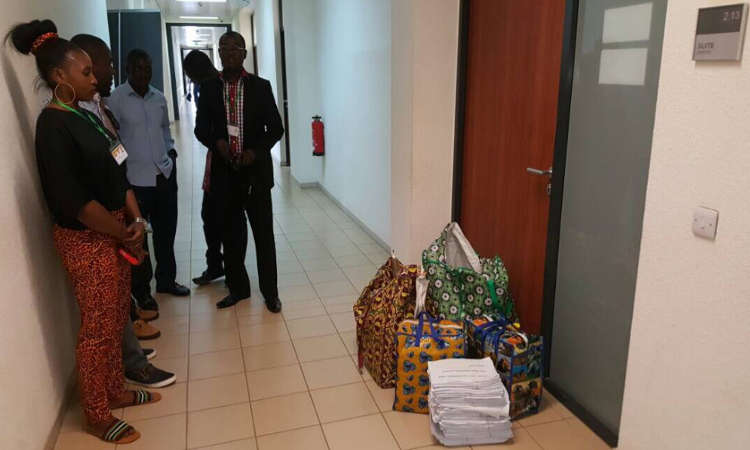 The documents, which were convened in four 'Ghana-Must-Go' bags and one other, were dropped around 11:00am this morning.
The lawmaker's office number 2.13 on second floor of the new Senate wing was under lock and key.
The commissions' officials were seen in strategic locations in the Senate wing.