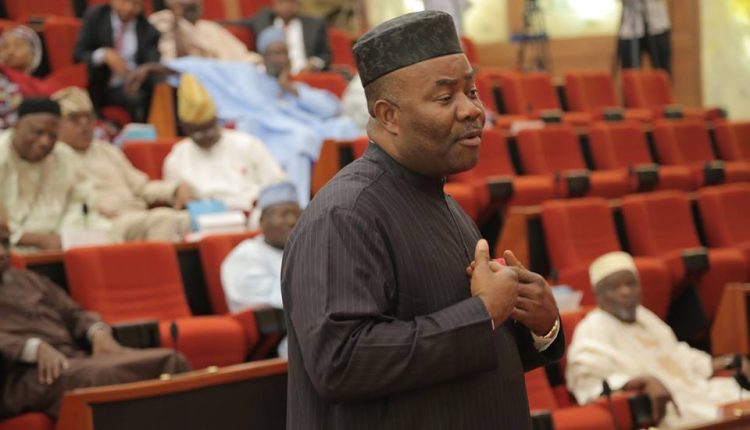 He said on Thursday on the floor of Senate, before the upper legislative chamber embarked on a three-week recess
Akpabio said the prices of stocks went up at the stock exchange after Saraki was cleared.
"It's a good sign that the economy is bouncing back as a result of the victory. Mr President I was listening to Channels Television. I heard of what happened at the stock exchange, shares prices went up.
"This is an indication that even the trial was slowing down the economy. I want to congratulate Nigerians for this," he said.