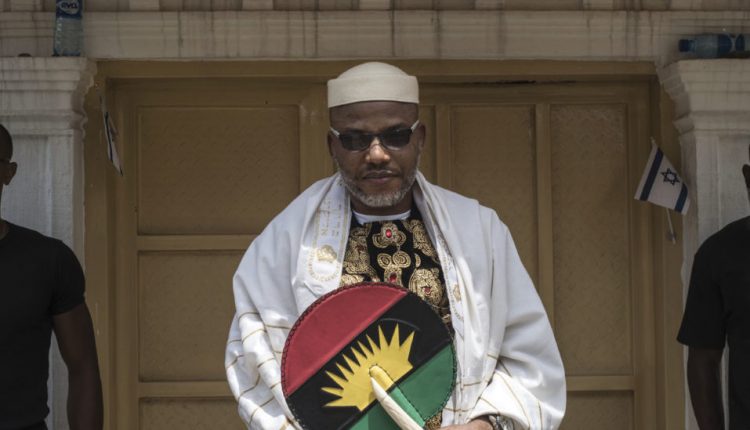 The meeting was part of the acting president's consultations with concerned leaders from the North and the South East over the recent exit notice issued to the Igbos resident in the North by a coalition of northern youths.
In protest of not inviting self acclaimed IPOB leader, the group, through its Publicity Secretary, Emma Powerful, issued a statement, arguing that those invited to the meeting had no major stake in the conflict the meeting intended to resolve.
The statement read: "this meeting, we understood, was convened at the instigation of the Nigerian acting President, Prof. Yemi Osinbajo, following the political fallout from the hugely successful IPOB sit-at-home order of 30th of May, 2017.
"From time, we firmly resolved that nobody among the governors or politicians can set an agenda for IPOB except our leader, Mazi Nnamdi Kanu.
"Therefore, any meeting without the consent of our leader or those nominated by him in a representative capacity is a complete waste and is unacceptable to IPOB.
"With one or two exceptions and with the greatest respect to the attendees at this Nigeria-sponsored gathering in Abuja, the so-called South-East delegation is in no way representative of the views of the leadership of IPOB worldwide, neither can they claim with any degree of sincerity to be speaking for the masses.
"Therefore, all that Professor Osinbajo has succeeded in achieving with this meeting is to waste scarce resources that could have been channelled towards more useful purposes.
"None of those that attended this meeting with Osinbajo gave the order for people to sit at home on May 30th. So, we are at a loss to understand the justification for their invitation to the meeting to discuss something they knew nothing about."