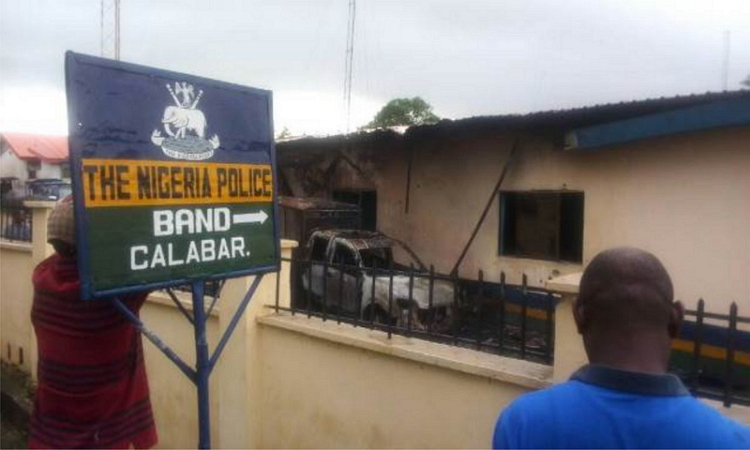 The Director of Information, Nigerian Navy, Captain Sulieman Dahun says investigation has begun to ascertain the cause of the clash between men of the Navy and the Police in Calabar.
Dahun, who made this known in a telephone interview with the News Agency of Nigeria, lamented the loss of lives and destruction of property due to the "unfortunate incident".
The information minister affirmed that normalcy had since returned to Calabar after its personnel clashed with the Police on Tuesday,
Dahun stated that the Navy authorities would do everything possible to avert a recurrence.
The clash between men of the two security outfits was said to have been caused by a disagreement between a police traffic officer and a naval officer at a traffic light point in Akim neighbourhood, downtown, Calabar, around 4p.m. on Tuesday.
"By 8p.m., it had developed into a deadly riot, with suspected naval officers attacking a police divisional headquarters, killing three officers and injuring others after setting the facility ablaze.
"A naval officer sustained gunshot wounds from suspected police fire. No inmates escaped during fracas," a police officer who escaped the attacked disclosed on Tuesday night."