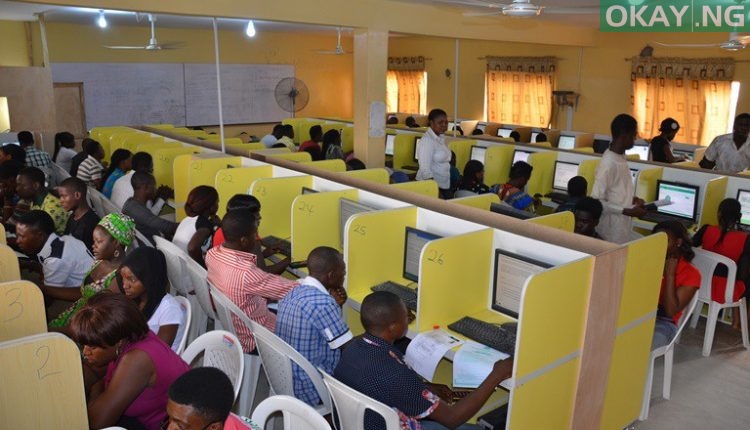 JAMB Registrar, Prof. Is-haq Oloyede, during a news conference in Abuja.
candidates for it
Oloyede said the supplementary UTME was to give chance to those candidates deemed innocent of centre-induced exam cheating.
He stated that the examination is also for candidates who registered late for 2017 UTME; adding that some of the candidates whose results were cancelled, would also take part in the rescheduled exam.
He listed the categories of candidates to include those of centres with mass malpractices but who are deemed innocent, biometric non-verification machine related issues.
Others include technical and log out issues, late registration, incomplete results and candidates who lost examination sessions due to malfunctioning of servers at the affected centre.
The JAMB boss said the decision to allow the candidates sit for the rescheduled examination was reached after a thorough review of all the reports that emanated from their centres.