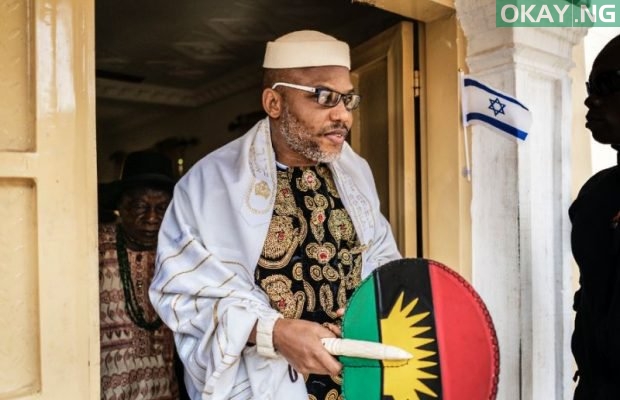 Kanu stated his in a meeting where he was adopted as the overall leader for Biafra agitation by seven pro-Biafra groups.
Kanu said he would not keep any agreement reached in the restructuring exercise. According to him, it is referendum or nothing.
He said Aburi agreement was reneged on by Nigerian Government and that the 2014 National Conference was dumped where it was coated by dust until the Biafra agitation became intense and it was remembered.
Referendum
On whether the IPOB has formerly written to the United Nations demanding referendum, Kanu said the best letter was the continuous civil disobedience, which he said serves as "handwriting on the wall for the government. They wake up to see it everyday."
Meanwhile, A United Nations observer, Prof. Nwaimo Emma, was around, yesterday, to see what was going on.
According to Nwaimo, who said he is a professor of religion, he was overwhelmed with the crowd he saw and said he would report back to the United Nations the true position of what he observed.