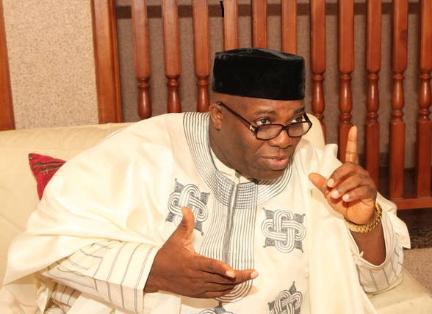 Former Senior Special Assistant on Public Affairs to former President Goodluck Jonathan, Dr. Doyin Okupe has urged Acting President Yemi Osinbajo not to contest the 2019 Presidential elections should anything happen to President Muhammadu Buhari.
Okupe said this during an interview with The Nigerian Tribune.
The former presidential aide also said the north is against President Buhari's resignation despite his apparent ill health because they are afraid that what played out during late President Umaru Yar'Adua's time might reoccur.
He noted that majority of people in the north feel they were cheated when Jonathan was installed constitutionally after Yar'Adua's death.
In his words: "We do not tell each other the truth. The north is afraid; they have the deja vu feeling.
"Because of the situation of the health of President Buhari, they are afraid of the scenario of the late President Umaru Yar'Adua playing itself out again.
"They don't want that. And nobody should, if they want peace for this country, envisage such.
"In this country, it may not be written in the constitution but once a southerner is president and completes his term, the next president will come from the north and vice versa.
"For instance, when you pick a Christian as president, automatically, his vice president would be a Muslim and vice versa.
"These are unwritten laws that we all have an abiding faith in but we had a situation whereby Yar'Adua had a promising eight-year tenure, which was the turn of the north, but he did two years and died and constitutionally, they installed Jonathan, a southerner.
"After completing Yar'Adua's term, Jonathan, with the support of some of us, went ahead and contested an election, won and by so doing, deprived the north of their legitimate turn.
"All the problems that Jonathan had, including Boko Haram and the kidnap of the Chibok girls, coupled with all the abuses he got that he was clueless, all the difficulties he had in governance were a result of that action.
"The majority of the people in the north felt that they were being cheated and didn't say anything. It is the same thing that we are facing now.
"People in the north are afraid that such scenario will play out again but they don't want to talk about it.
"Many people in the south are gloating and wishing that acting President Osinbajo assumes the office or run for presidency after completing the first term with President Buhari.
"This is a national problem that needs to be openly discussed by the leaders so as to move the country forward, instead of playing games. You don't play games with the destiny of Nigerians."