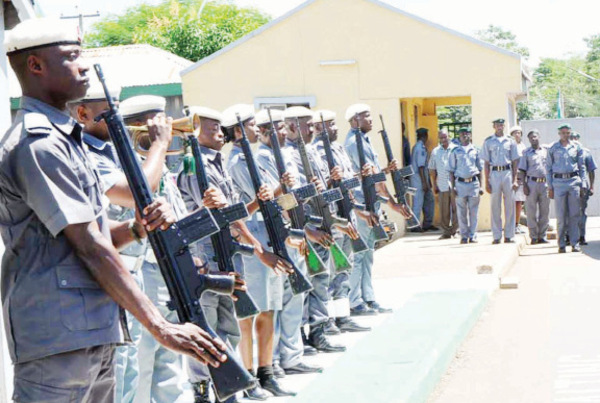 This was disclosed by the Comptroller-General of the NCS, Hamid Alli, during the press briefing after the meeting on the implementation of the Presidential Executive Order on Ease of Doing Business.
Responding to how the customs will be working in tandem with the new executive order of 24-hour operation at the port, Alli said, shift system would be adopted by the agency.
"There is no way we are going to stretch one person for 24 hours. So, we have to adopt the process of shift. That is the only way we can cover 24-hour order," he said.
On the matter of security of containers going out of Lagos state ,the Customs boss said that the duty of the agency is to clear the goods in the ports to outside the port.
"We are concerned in clearing those goods first.
"If they decide to move out of Lagos, am sure the Police are very much key into this, there will be much security.
"As you all observed, I will allow the AIG also let you know if there will be special arrangements for that type of process," he said.