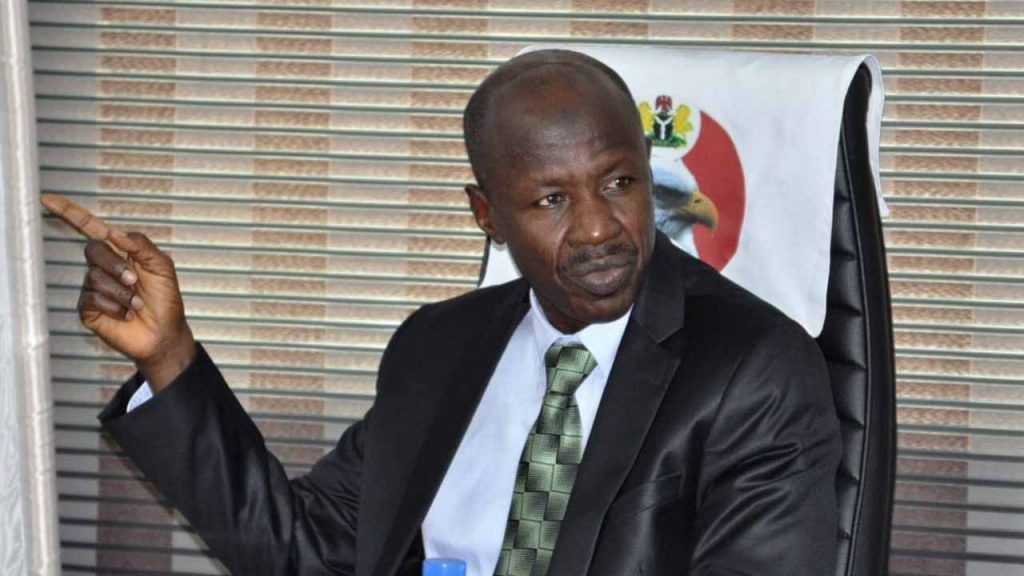 Magu stated this on Tuesday during a chat with the national council for arts and culture director-general, Otunba Segun Runsewe.
Noting that corruption was a threat to the unity of Nigeria, Magu appealed to Nigerians to stop celebrating those with questionable wealth.
"The cost of corruption to this nation is much. It is poisonous, It is something that breeds Boko Haram, militancy, these boys calling for Biafra and those people calling for some parts to leave Nigeria. "
Agitation
The EFCC boss alleged that looters were supporting separatist agitations in the country and funding the agitators in order to sabotage the country so that they could enjoy their ill-gotten wealth.
He urged Nigerians to collaborate with the EFCC to fight corruption in order for the country to have a better future.
"Not all of us can arrest but we can join the whistle-blowers. Joining the whistle-blowers has two advantages: The fact that you have exposed crime and the fact that you will get a cut of any recovered amount.Let us join the whistle-blowers, let us expose all forms of corruption," he added.