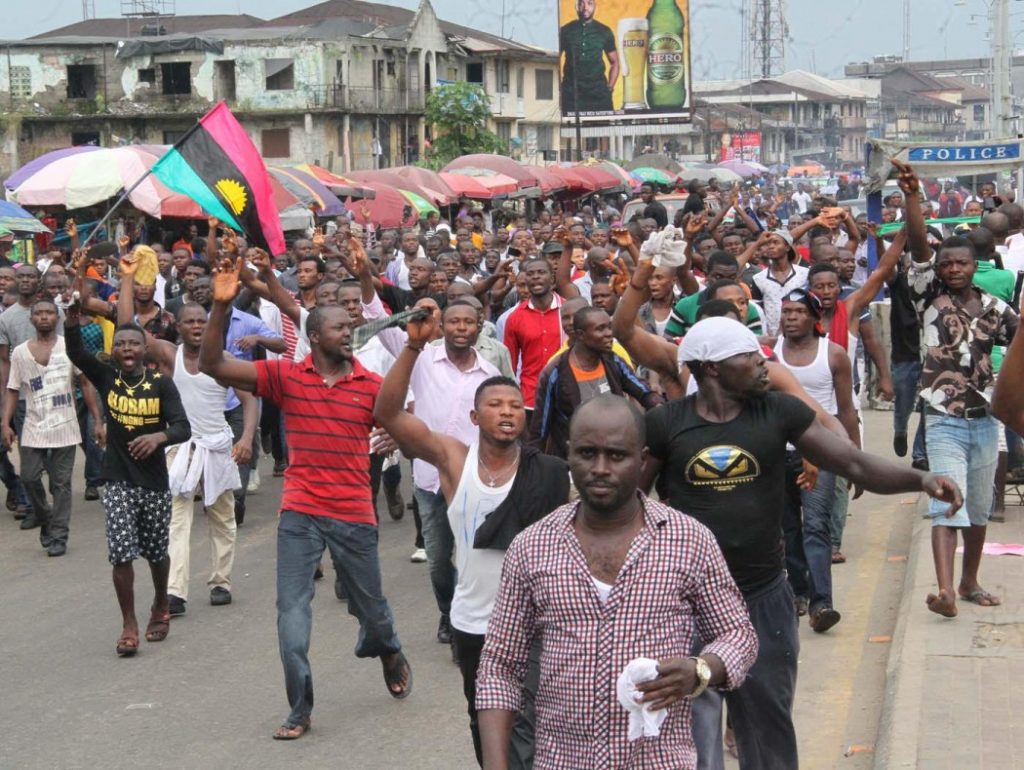 In an open letter, the group said they appreciated Osinbajo's efforts to "finding a lasting solution to the lingering Igbo-induced crisis that is undoubtedly overheating the polity."
The group said the Igbo had manifested their "hatred for Nigeria's unity" five years after the country gained independence.
They said activities of the Igbo under Nnamdi Kanu and the Independent People of Biafra (IPOB) have grown exponentially.
The letter was signed by Shettima Yerima, Joshua Viashman, Aminu Adam, Abdul-Azeez Suleiman and Nastura Ashir Sharif, leaders of the coalition.
"Your Excellency, we want to reiterate our high respect for your office and acknowledge the efforts you are making to lower tensions. We assure you, as well-brought up northerners, we listen to the advice and cautions of our elders, and in particular, their concerns that we do not create the impression that any Igbo or any Nigerian will be harmed in the north," the letter read.
"We assure you that we will defend the rights of every Nigerian to live in peace and have their rights protected.
"While we do not see this clamour for Biafra as an issue over which a single drop of blood should be shed, we at the same time, insist that the Igbo be allowed to have their Biafra and for them to vacate our land peacefully so that our dear country Nigeria could finally enjoy lasting peace and stability.
"We sincerely believe Your Excellency's good intentions as shown by your prompt and genuine actions towards ensuring peace and stability in holding talks with leaders of the north and the south-east.
"Though we do not doubt Your Excellency's bona fide concerns for the peaceful resolution of the crises, we nevertheless have reservations as to the efficacy of this approach in ensuring lasting solutions.
"Our doubts are informed by the following historical antecedents that have characterised the behaviour and conduct of the Igbo in Nigeria and previous efforts at containing them."
They alleged that none of the Igbo leaders has disowned IPOB or condemned its operations until Rochas Okorocha, governor of Imo state, reacted in a "mild condemnation after the Kaduna declaration by our coalition".
"The seed of hate planted in the name of Biafra is evidently so deep that the ongoing interaction between you and the leaders from the south-east cannot in our well-informed opinion douse or address the underlying deep-seated underlying problems," the letter read.
"To make a bad situation even worse, their leaders have continued to show support for this treacherous cause and thus giving credence to our concern that what they say about us is what they truly mean and intend. Your Excellency, we cannot afford to discard this as mere mischief as the utterances that caused the terrible Rwandan genocide still resonates in our minds.
"Lastly sir, it is quite impossible to expect that other nationalities would simply stand by and watch while a certain ethnic group perpetrates all the above heinous misconduct that involve threats, call to violence and extermination, insults and songs of war without responding."