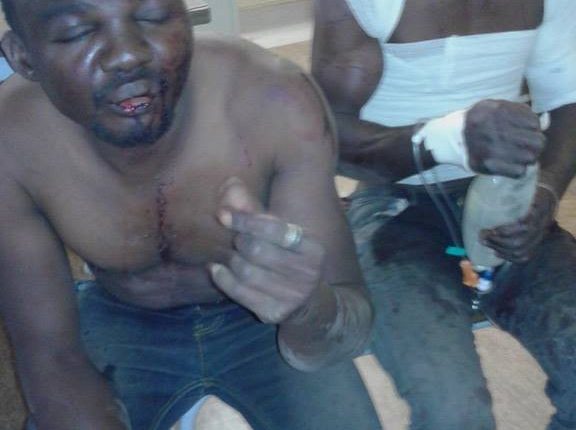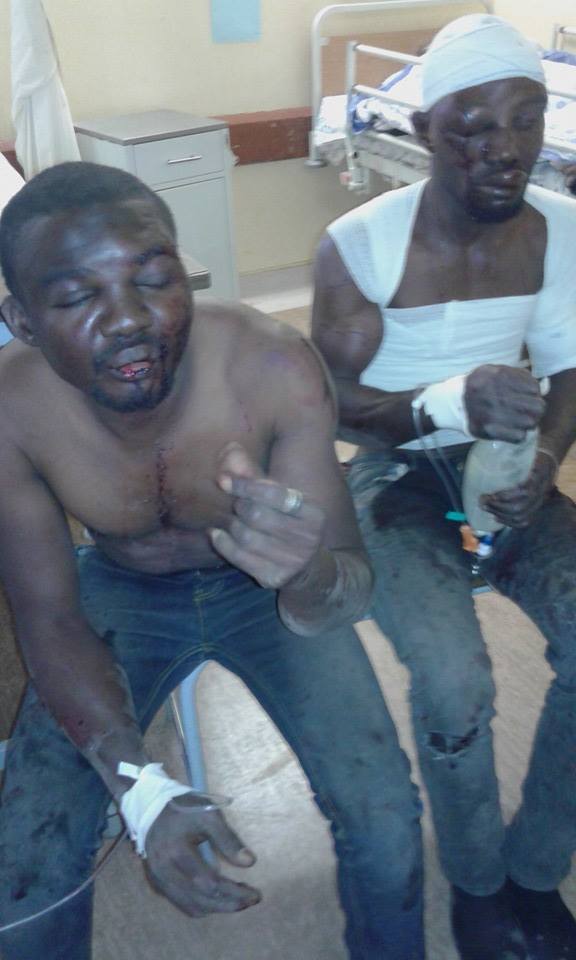 Photos of two Nigerians who were reportedly mauled by South Africans have surfaced online.
The Nigerians were brutalised at Kuruman , Northern Cape , Martin Ogbaje who shared the photos noted.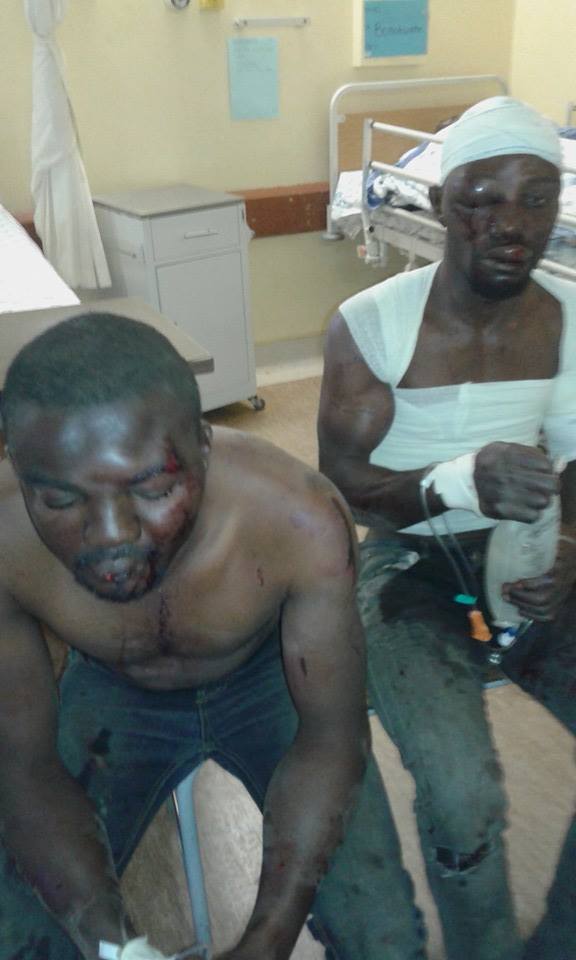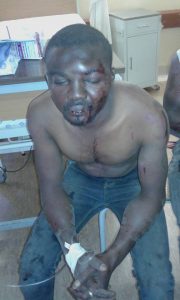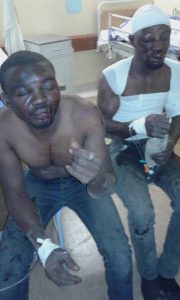 The Facebook user who posted the photos did not indicate why the Nigerians were beaten , but comments from other users indicated that the action may be drug related .
" As long as they continues to destroy our kids and country with drugs we will destroy them as well , " a commentator from South Africa said.