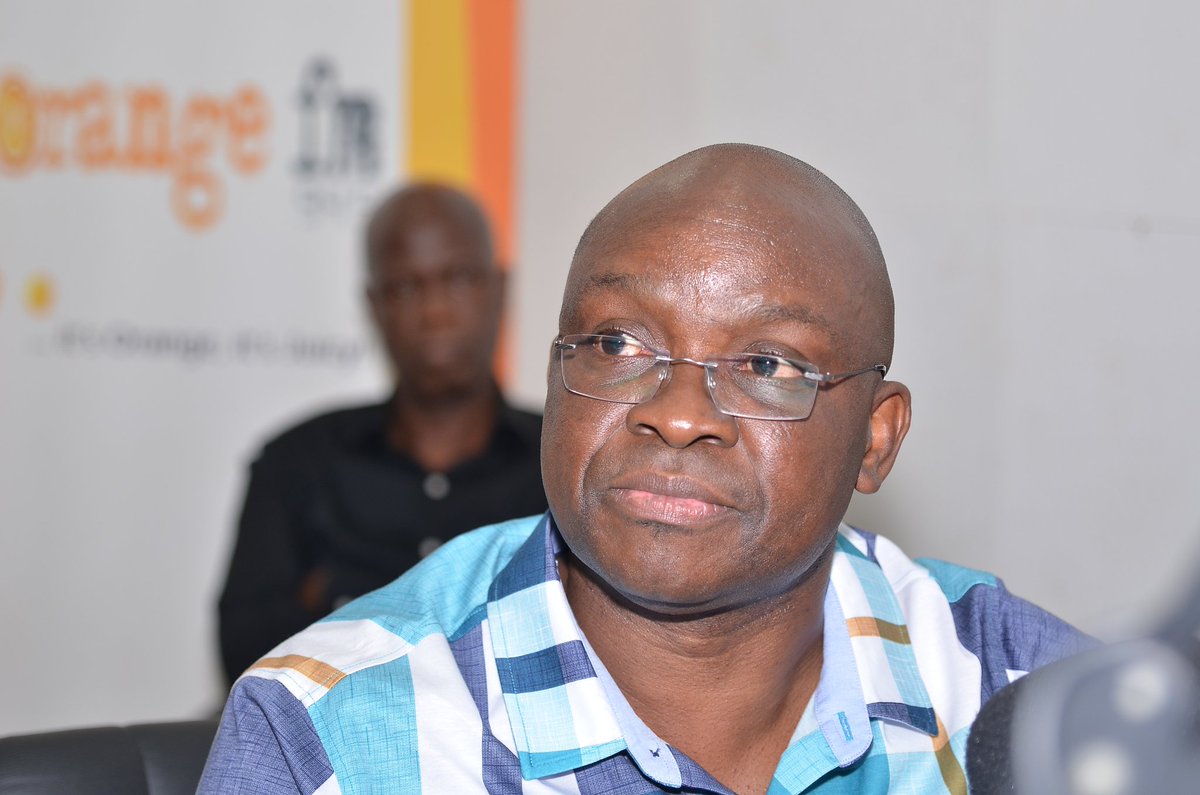 The Ali Modu Sheriff faction of the Peoples Democratic Party (PDP) in Ekiti state says Governor Ayodele Fayose is free to leave the party as it believes he would not be missed.
---
The faction loyal to the party's national chairman was reacting to the governor's repeated statement that
he would leave the party
if Sheriff won at the Supreme Court.
In a statement signed by the Deputy Chairman, Olasunkanmi Ogunbiyi; and secretary, Ilesanmi Obe, the faction warned that "the exit of Fayose from PDP will not affect the PDP.
"All the ward, local government and state executives as well as the state's leadership caucus remain intact.
"Most of the elected and appointed officials at all levels of government have resolved to remain in PDP and are not following Fayose if he eventually defects again.
"All the 177 wards and 16 local governments still believe in the PDP as the party that delivered and performed best so far since the creation of Ekiti State.
"The incontrovertible fact is that on the two occasions he won the governorship elections, it was the PDP that provided the platform and opportunities for him."
It recalls that the governor had once tried his popularity when he contested for the Central Senatorial seat while in Labour Party and did not win the election.
"If he decides to leave PDP again, we shall not miss him, as the party remains strong and in fact under the able leadership of Chief Clement Awoyelu, the first state chairman of the party.
"When Fayose dumped the party in 2007, we went ahead to win the governorship election and all the nine National Assembly seats and 13 House of Assembly seats without him," the statement read.