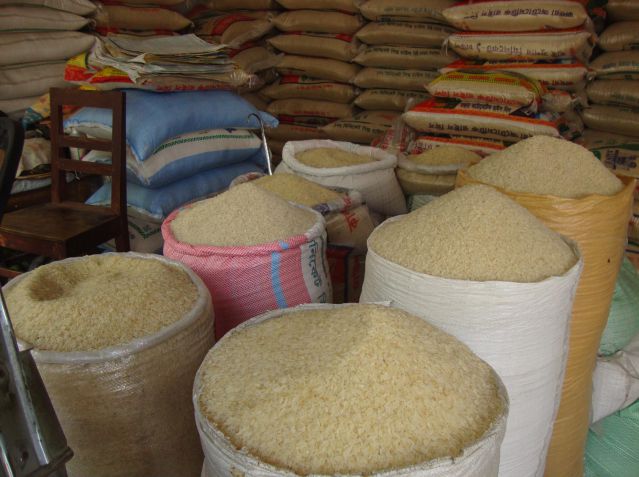 The President of Rice Farmers Association of Nigeria (RIFAN), Alhaji Aminu Goronyo has disclosed that annual rice production in Nigeria has increased from 5.5 million tonnes in 2015 to 5.8 million tonnes in 2017.
---
Goronyo made the disclosure on Wednesday in Abuja.
According to him, in 2015, Nigerians spent not less than N1 billion daily on rice consumption.
Goronyo added that while spending had drastically reduced, consumption had increased because of increased local production of the commodity.
"The consumption rate now is 7.9 million tonnes and the production rate has increased to 5.8 tonnes per annum," he said.
According to the RIFAN president , the increase was as a result of the CBN's Anchor Borrowers Programme (ABP) with a total of 12 million rice producers and 4 million hectares of FADAMA rice land.
Goronyo said that the programme since inception had created economic linkage between Small Holder Farmers (SHF) and reputable large-scale processors, thereby increasing agricultural outputs and significantly improving capacity utilisation of processors.
The ABP was kick-started by President Muhammadu Buhari on Nov. 17, 2015 in Kebbi.
It is aimed at creating a link between anchor companies involved in the processing and SHFs of the required key agricultural commodities.
The fund was provided from the N220 billion micro, small and medium enterprises development fund.
ABP evolved from the consultations with stakeholders comprising federal ministry of agriculture and rural development, state governors, millers of agricultural produce, and smallholder farmers to boost agricultural production.
Goronyo also revealed that under the ABP, RIFAN in the next 24 months would commence rice exportation to West African countries as the necessary arrangements had been put in place.