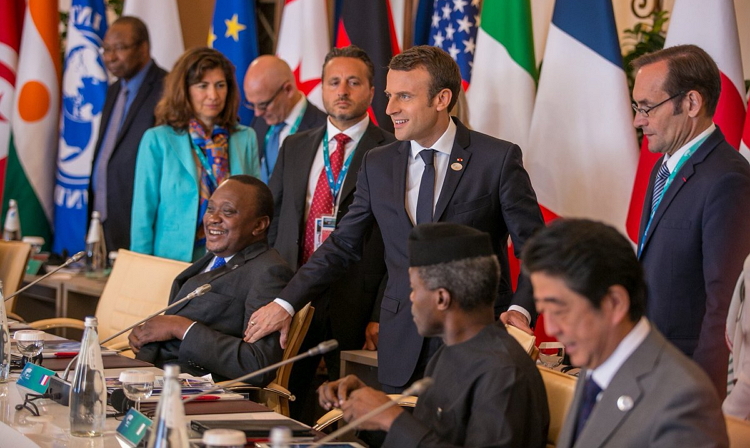 Acting President Yemi Osinbajo joined other world leaders at the ongoing G7 Summit at Taormina, Sicily in Italy as European migrant crisis tops the topic of discussion as the leaders meet African Heads of State for talks.
Osinabajo jetted out to the event yesterday from the capital Abuja.
At the summit, leaders of the United States, Canada, Britain, France, Germany, Italy and Japan – countries are collectively known as the Group of Seven (G7) – met annually to discuss a wide range of issues, including global economy, security and energy.
From his twitter handle, the acting president wrote: "I was at the G7 summit today where a special outreach forum was held with selected African countries."
The acting president used the opportunity to congratulate French President-elect, Emmanuel Macron whom he sat beside in the meeting.
Other African representatives attending the summit are from Tunisia, Kenya, Ethiopia, and Niger.
The choice of Sicily is to draw attention to Africa and the millions of migrants who risk their lives crossing to Europe from the Mediterranean.
Earlier discussions at the summit focussed on terrorism and climate change.
G7, an elite club of some of the world's largest economies comprises leaders from Britain, Canada, France, Germany, Italy and Japan.
The summit started on Friday, May 26, will end on Saturday, May 27.