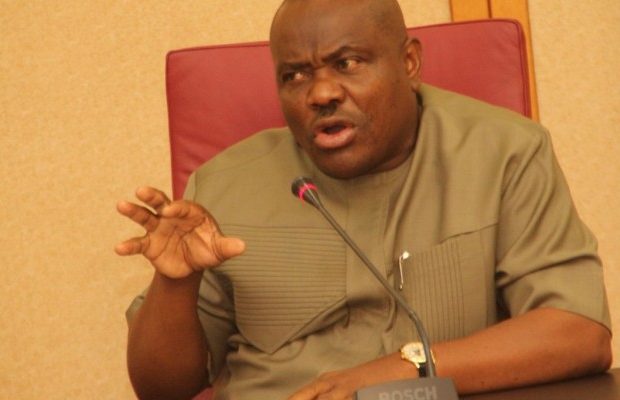 Governor Nyesom Wike of Rivers State has said he might quit his membership of the Peoples Democratic Party, PDP, should the Supreme Court rule in favour of Senator Ali Modu Sheriff as the National Chairman of the party.
The governor revealed this while featuring on a monitored programme on Channels Television. Wike noted that he was not comfortable working under Sheriff's leadership. The governor said working under Sheriff "is against my belief and tradition."
Wike also hinted on dumping the party should the apex court ruling favour the Sheriff's faction.
He said,"Why we are following up this issue is for the stance of the law on certain things to be stated properly.
"It is very, very unlikely for me to be under Sheriff if the supreme court rules he is the party chairman. I can't say if I will leave but of course I have my choice.
"There are things you can't go on with, they're certainly wrong.
"Have you seen the characters around Sheriff? Do the party have any clear roadmap with such person? And then you want me to go and work under such person? It is against my belief. It is even against the tradition, no I can't do that."