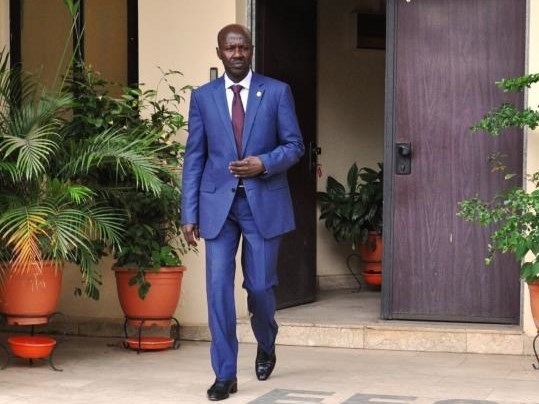 The Acting Chairman of the Economic and Financial Crimes Commission (EFCC), Ibrahim Magu, has said that he is not afraid of anybody in the fight against corruption.
---
Magu, who spoke through the Zonal Head of the commission, South-South, Ishaq Salihu, during a walk against corruption in Port Harcourt on Tuesday, stated that he would not succumb to pressure no matter how highly placed those involved in corrupt practices might be.
"Those talking about succumbing to pressure do not know Ibrahim Magu. He has no fear in his DNA. The bigger they are, the better for him. He does not fear anybody.
"The EFCC's motto is 'Nobody is above the Law.' That is what it is supposed to be; equality before the law is the grand norm of our constitution. So, we cannot succumb to pressure.
"Now, the Federal High Court is arraigning some people for the theft of about N10 billion; money that could have changed the history of this area; we are not scared. If you do the crime, you must do the time. Nobody is above the law; you can report anybody found to be involved in corrupt practices," he said.