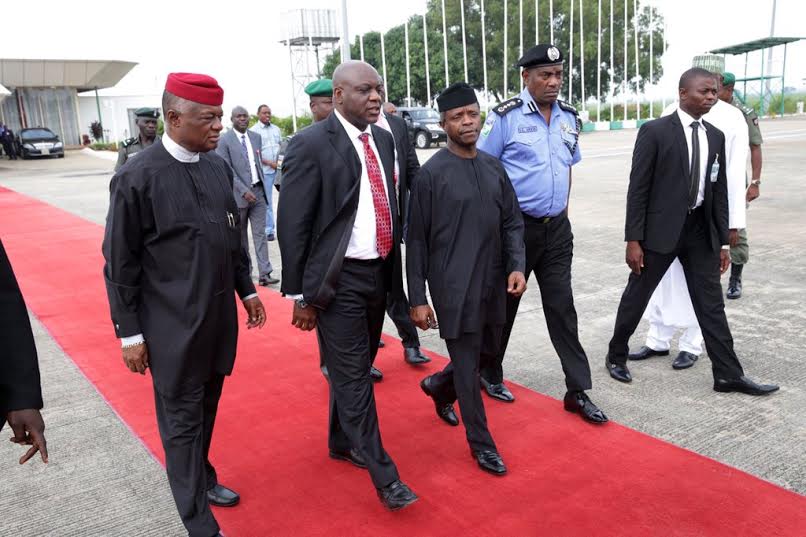 Acting President Yemi Osinbajo has departed Nigeria's capital, Abuja for Taormina, Sicily in Italy for the ongoing G7 Summit.
Special Assistant to acting President Osinbajo, Laolu Akande, confirmed this on his Twitter handle on Saturday.
"Acting President, Osinbajo, invited to ongoing G7 summit in Italy to represent Nigeria, leaves this morning and is expected back later in the evening today," he wrote.
The leaders of the United States, Canada, Britain, France, Germany, Italy and Japan – countries collectively known as the Group of Seven (G7) – meet annually to discuss a wide range of issues, including global economy, security and energy.