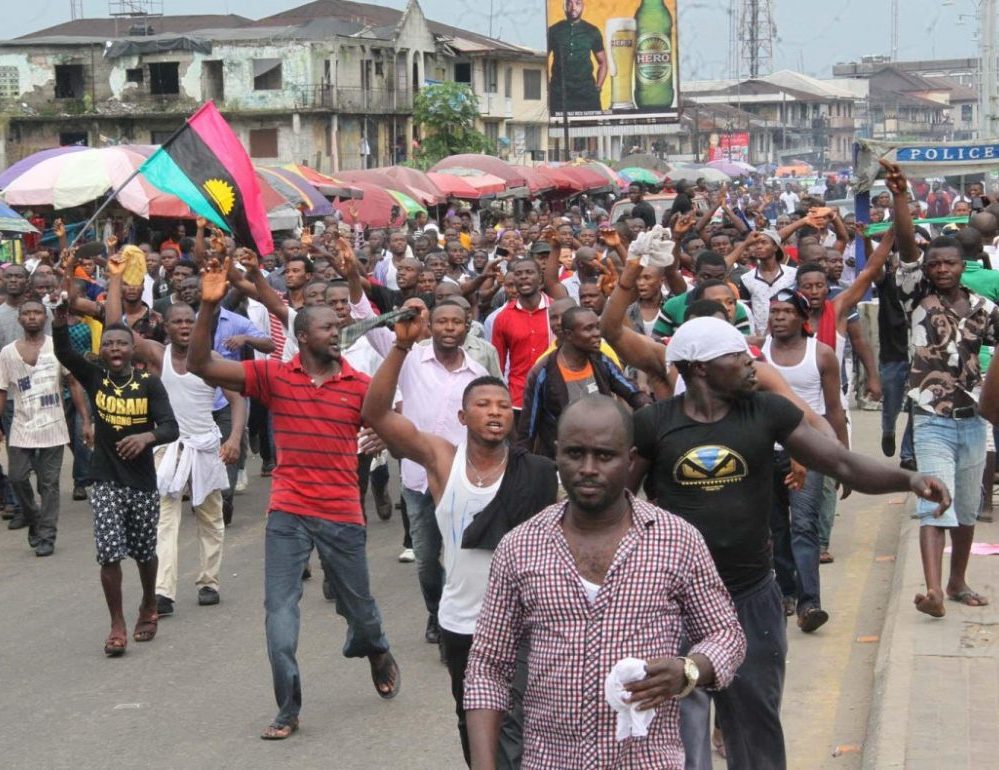 The Movement for the Actualisation of the Sovereign State of Biafra (MASSOB) has declared that no election would hold in the region in 2019.
---
The group credited this position to the claim that officials of the Independent National Electoral Commission (INEC) intend to disenfranchise by not registering them in the ongoing voters' registration exercise.
This was disclosed in a statement made available to newsmen.
The statement reads, "The Movement for the Actualisation Of the Sovereign State of Biafra (MASSOB) raises a gravely concerns over the ongoing voters registration exercise in Igbo land where Ndigbo are being frustrated and disfranchised by the staffs of INEC.
"This tutored activities of INEC officials under the control and directives of Hausa-Fulani leaders appointed by President Buhari is one of the major reasons why MASSOB may not support the conduction of the general election of 2019 in Biafra land."
The group said they came by the information through security intelligent agents who gathered proof of the conspiracy.
"Last week at Aguata, MASSOB witnessed indiscriminate criminal acts of INEC officials at Aguata registration centre at a remote location in Ekwuluobia.
"MASSOB saw lot of young people hanging around, they were not registering, it was informed that INEC said they can't register because they were 18yrs at the point of the last registration in 2014 and they did not register", the group said.
MASSOB alleged that the INEC officials said: "they can only register if they can prove that they weren't around in the last registration exercise by providing a copy of their International Passport.
The INEC officials are said to have insisted that the order had come "from above".
This stance has led the pressure group to the conclusion that the Northern elites, led bythe president, are intentionally making the registration process hard for the Igbos in order to skew the elections in their favour and muffle the voice of the Igbos.
"MASSOB under the leadership of our leader, Comrade Uchenna Madu insists that there may be no Nigeria that will run a general election in 2019 because the artificial expression called Nigeria is already sitting on a dangerous time bomb that will explode any moment before 2019."