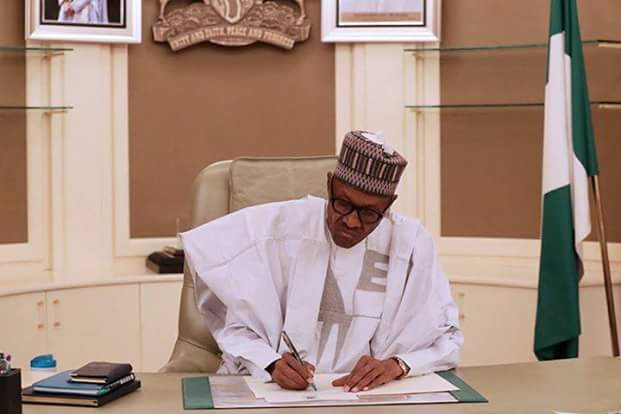 President Muhammadu Buhari has declared every Monday and Wednesday made-in-Nigeria dress days nationwide.
---
This was contained in a letter addressed to the Executive Secretary of National Institute for Cultural Orientation (NICO), Barclays Foubiri Ayakoroma, through the Federal Ministry of Information and Culture.
The letter reads in part: "The Federal Executive Council (FEC), at its meeting of Wednesday, 1st February 2017, has approved the adoption of Mondays and Wednesdays of every week as Made-in-Nigeria Dress Days as part of measures to uplift the nation's culture and promote Made-in-Nigeria textile products".
The declaration has been welcomed by the NICO executive secretary who described it as a major breakthrough for his administration of the Institute.
The president said state governments should be incorporated into the campaign. He directed that a presentation on the campaign be made to the National Economic Council to this end.
In his follow-up to the letter, Lai Mohammed, the Minister of Information and Culture, asked the management of NICO to prepare a comprehensive proposal detailing how the bulk of Nigerians would be sold on the idea.
Reacting to the government's approval for made-in-Nigeria dress days, the Executive Secretary of NICO, Dr Barclays Foubiri Ayakoroma, stated that for him, it was one major breakthrough so far recorded by his administration in the Institute.