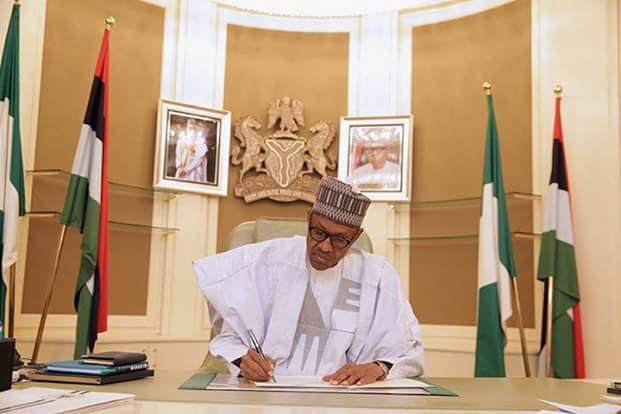 President Muhammadu Buhari has approved the appointment of a new Board and Executive Management for Rural Electrification Agency.
---
Mr Bolaji Adebiyi, the Director of Press in the Office of the Secretary to the Government of the Federation (SGF) stated this in a statement on Thursday in Abuja.
Adebiyi said Mr Umaru Maza Maza had been appointed the Chairman of the Board while Mrs Damilola Ogunbiyi was appointed the Managing Director.
He said Dr. Sanusi Ohiare was appointed the Executive Director, Rural Electrification, Mr Muhammad Wasaram, Executive Director, Technical Services and Yewande Odia, Executive Director, Corporate Services.
The director of press said Mr Alozie Mac and Mr. Rotimi Thomas were appointed non-Executive Directors.
Adebiyi said the President had also confirmed the appointment of Mr Saleh Dunoma as the Managing Director, Federal Airports Authority of Nigeria (FAAN).
He said Capt. Mukhtar Usman was also confirmed as the Director-General, Nigerian Civil Aviation Authority (NCAA) and Capt. Fola Akinkotu as the Managing Director, Nigerian Airspace Management Agency (NAMA).
Adebiyi said the appointments were with immediate effect