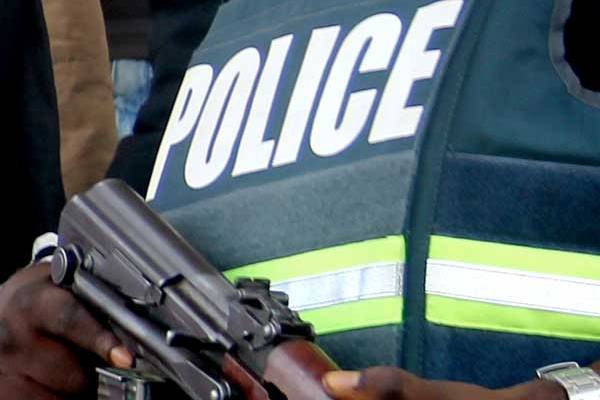 The Nigeria Police Force (NPF) has announced the unravelling of a criminal syndicate defrauding unsuspecting Nigerians with the use of fake bank alerts.
File photo
---
The Inspector General of Police Special Intelligence Response Team (IRT) stated that its investigations led to one Ifeanyi Ezenwa, a notorious fraudster presently detained at the Kuje Maximum Prison, Abuja from where he was coordinating his operations.
The police special team stated that its investigations revealed that Ezenwa and his group had defrauded many businessmen especially car and auto spare parts dealers of their goods worth millions of Naira.
A significant number of the victims of the syndicate were said to be based in the Federal Capital Territory (FCT,) Abuja .
A police source explained that members of the syndicate usually approached traders pretending they wanted to buy goods and after negotiations, they would ask their victims to forward their account numbers so as to transfer the agreed money to them.
The victims thereafter received alerts indicating that the agreed sums had been paid and released items ordered to members of the syndicate only to later discover that they had received fake bank alerts, when attempting to withdraw the money.
" They mostly do this on Friday evening because they know banks don't work on Saturdays and Sundays," the police source said.
The source added: " The leader of the gang who is in prison, used a smart phone that was connected to the internet and through online retail sites like OLX, JIJI and Jumia, he connected with people who wanted to sell their valuables especially cars and he would communicate with them via WhatsApp ."
Some victims were said to have lost expensive vehicles that include Mercedes G Wagon, Hummer and Toyota Highlander to the syndicate.
Vanguard reports that in the course of investigations, one G wagon, Hummer Jeep, Honda Odessy, and a Honda End of discussion were recovered by the police at a residence in Abuja.