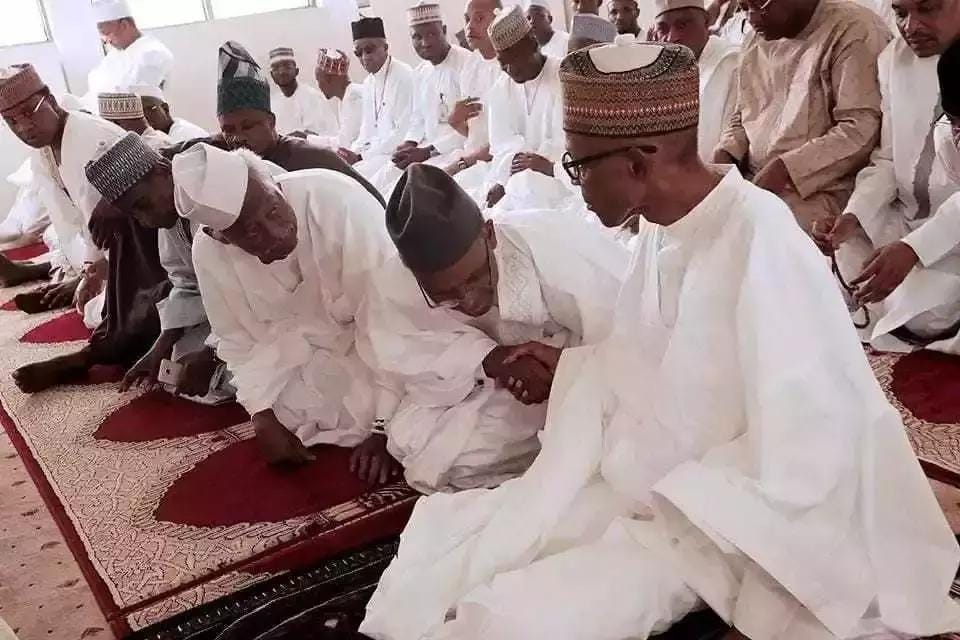 Gov. Nasir El-Rufai of Kaduna State has said that nobody banned him from coming to the Presidential Villa, Abuja.
---
The governor stated this while fielding questions from State House correspondents after joining President Muhammadu Buhari to perform the two-raka'at Juma'at weekly prayer at State House Mosque, Abuja, on Friday.
Unconfirmed reports on social media has it that El-Rufai was banned from the Presidential Villa for allegedly leaking a memo he wrote to Buhari on Sept. 22, 2016.
In the memo, El-Rufai alerted President Buhari that he was losing the vision and the momentum with which All Progressives Congress (APC) started its Change Agenda.
The governor, also in the memo, advised the President to effect changes in the leadership of some federal agencies and establishments. He also advised him to communicate constantly with Nigerians, so they will know the plans of his government.
El-Rufai, however, told the State House correspondents that nobody stopped him from coming to the Aso Rock. He also added that nobody can stop him from visiting the Villa.
According to him, he stopped frequenting the villa because the President needs quality time to rest and also attend to challenges of governance.
"No one ever stopped me from coming to the villa and no one can stop me from coming to villa.
"As a governor I come here, I have 'blank cheques', no one checks me at the gate. But I believe what the President needs is for those that love him to keep away from him and allow him to rest.
"The President needs quality time to rest because it is meeting too many people that strains leadership.
"I am a governor and I know that when I meet 10 people in a day I get really tired, it is not the paperwork, it is not really the memos approving them or asking questions that strain a leader, it is the stream of visitors.
"I do not want to contribute to the President's problem by coming here every day. We are always in touch,'' he added.
The governor, therefore, appealed to Nigerians to show more understanding and love to the president. He advised Nigerians to allow the president to rest and also concentrate more on his private and official engagements. He said that "visitors stress leaders''.
"Let me appeal to all of us that love the President to please allow him some space so that he will recover.
"We need him and the country needs him. It is in our interest and for the stability of the country to let him be.
"Lets us leave him to do his work in the privacy of his room or his office without strings of visitors. Visitors stress leaders.''
El-Rufai also described his relationship with Buhari as cordial.
He, however, acknowledged that there were people within the presidency that like him and there are those who don't. He said that is normal.
"There is no strain in my relationship with the President. I met with him last night.
"I did not talk about things like that. Our relationship with him is like that of father and son and it is privilege for me,'' said El-rufai.