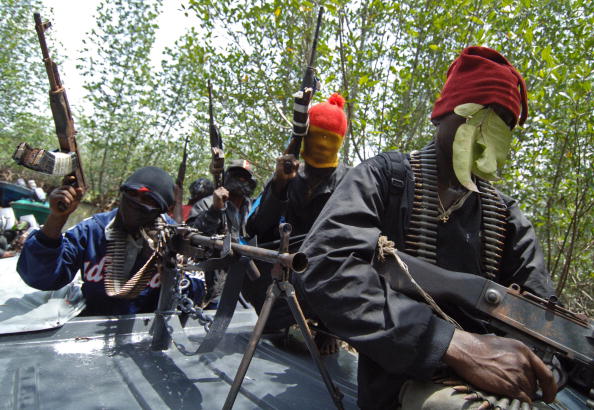 Militant groups in the Niger Delta are threatening to resume attacks due to unfulfilled promises of the Federal Government.
---
A statement issued by the militant groups said, "There is no more time; the Federal Government must act now and show seriousness and commitment to the plight of Niger Delta or we will be forced to resume attacks.
"We must make sure we liberate our people from the slavery of the Nigerian state. We believe that the Federal Government will not be surprised to see another crisis in the Niger Delta and they should not blame anyone if such happens.
"The Federal Government, under the leadership of President Muhammadu Buhari, is not sincere in resolving the Niger Delta crisis."
"We know very well that the visit of the Vice-President (then Acting President) to oil producing states was a big scam, camouflage, deceit and delay tactics by the Federal Government to achieve its normal daily crude oil production.
"We want to state here clearly that we are tired of all unfulfilled promises; we are tired of developing Niger Delta in the media, we are tired of the Vice-President's unending meetings without follow-up actions," they added.
The statement was authorised by leader of Niger Delta Watchdog, 'General' John Duku; 'General' Ekpo Ekpo of the Niger Delta Volunteers, 'Commander' Henry Etete of the Niger Delta People's Fighters and 'Commander' Asuquo Henshaw of the Bakassi Freedom Fighters.