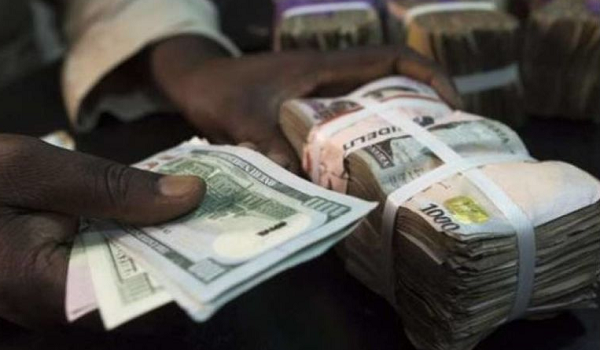 The Naira got the better of the US dollar at the parallel market on Tuesday, closing at N398 to one dollar, as the Central Bank of Nigeria sustains the supply of dollars at all markets.
---
The Nigerian currency appreciated from the N410 it posted at the segment on Friday. It was traded at N497 to the pound sterling and N430 to the Euro, respectively, at the same market.
At the Bureau De Change (BDC), the dollar was sold at N362 to the dollar, while the pound and the Euro closed at N495 and N428, respectively.
Trading at the interbank saw the naira closing at N306 to the dollar.
Traders still expressed optimism that the naira might sustain its appreciation against the dollar as the CBN maintained its liquidity boost to all the segments of the market.