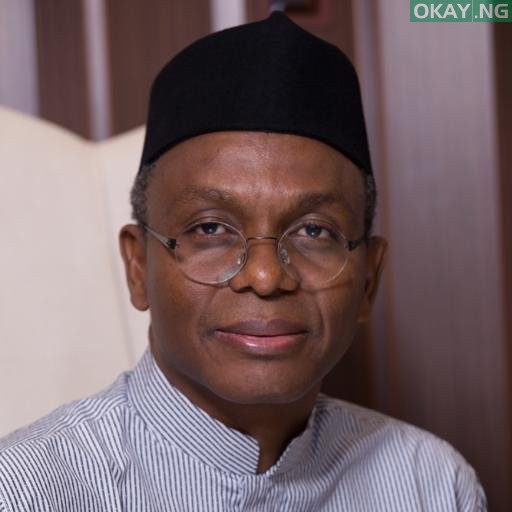 Governor of Kaduna State Nasir El-Rufai, on Monday, has responded to the Speaker of the House of Representatives, Yakubu Dogara's call by releasing details of the state's expenditure, as well as security votes.
---
The Speaker of the House of Representatives, Yakubu Dogara, had called on governors to release their expenditure.
A statement issued by El-Rufai's spokesman, Samuel Aruwan, on Monday read: "Our attention has been drawn to a challenge by Hon. Yakubu Dogara, Speaker of the House of Representatives, calling on Kaduna State to make public its security votes and local government expenditure.
"This challenge was thrown as a response to Governor Nasir El-Rufai's request to the national assembly (NASS) to provide further details on the opaque N115 billion 2016 NASS budget. Malam Nasir El-Rufai welcomes this challenge as a necessary step to improve and strengthen our democracy and would like to respond as follows:
He said last year his government published not just its own budget but those of all the 23 local governments in the state.
a. N1.5bn (one and half billion naira) for the procurement & installation of CCTV cameras for monitoring and surveillance towards reducing criminal activities within the metropolis.
b. N193m (one hundred and ninety-three million naira) for Procurement of Geo-position Interceptor and location of GSM UMTS System to Check the Trends andIntercept/locate kidnappers' GSM calls.
c. N265m (two hundred and sixty-five million naira) for the Procurement of Drones/Unmanned Aerial Vehicles (UAV) to identify locations of armed bandits in our Forest Reserves across the state and the Establishment of a Forensic Laboratory to assist in determining substantial evidence in cases that otherwise proved difficult in the past.
d. In addition, N2.6bn (two billion and six hundred million naira) is allocated in 2017 to support the network of federal Security Agencies in Kaduna with communications, logistics and materiel.
The governor said details of actual spending in 2015 for security and indeed every line item in the state budgets are also publicly available via the annual report of the accountant-general accessible on www.kdsg.gov.ng.
"The Kaduna state government will continue to remain transparent and open in all its finances. That is what we have promised to all our people and that is what our party, the APC and our president stand for."
He also released details of his pay slip.
"Malam Nasir El-Rufai is today making publicly available his pay-slip as Governor of Kaduna State. In February 2017, the Kaduna State Government paid the Governor a net salary of N470,521.74, with the following details:
Income
Deductions
Basic Salary
N185,308.75
Hardship Allowance
N370,617.50
Gross Pay
N555,926.25
PAYE
N85,404.51
Total Deduction
N85,401.51
Net Pay
N470,521.74
"The amount may appear puny but it reflects what the Revenue Mobilization Allocation and Fiscal Commission approved as the salary and allowances of every state governor adjusted to reflect provision in-kind of accommodation and transportation.
"Governor Nasir El-Rufai would like to reiterate his call for the NASS leadership to do the same and disclose the details of the National Assembly budget, and the salaries and allowances of its leadership.