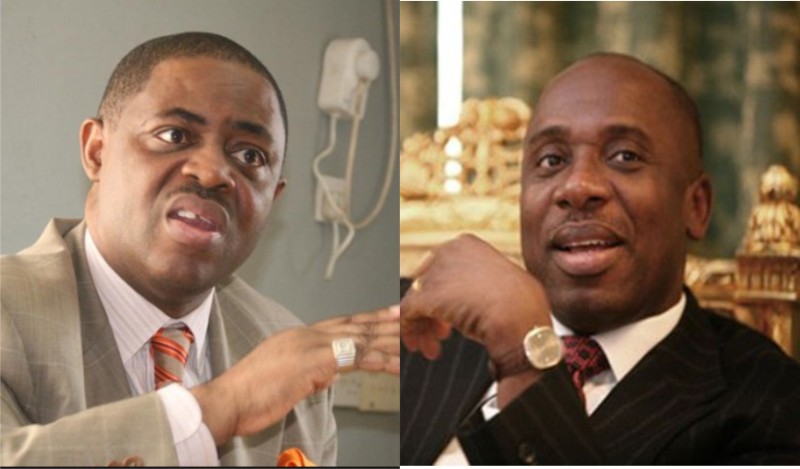 Rotimi Amaechi's aide, David Iyofor, has described former Minister of Culture and Tourism, Femi Fani-Kayode as a "mad man" in need of help for linking Amaechi to the $43 million the Economic and Financial Crimes Commission (EFCC) discovered in Lagos State.
---
Fani-Kayode, a Chieftain of the Peoples Democratic Party (PDP) had claimed that the property housing the money was owned by Rotimi Amaechi, the Minister of Transport.
While responding to Fani-Kayode's statement, Iyofor, in a statement via his twitter handle @davidiyofor wrote,"FAKE NEWS. Show us the title documents with Amaechi's name as the owner or shut up. When normal peeps talk, this one also wants to talk. SMH.
"Someone will just sniff something then comes on Twitter to rant incomprehensible nonsense. Some fellows really need help, serious help.
"Lying out-rightly to defame someone is not politics but pure madness. I just hope someone has not stopped taking his meds."