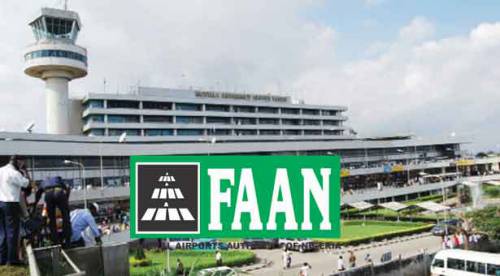 The Federal Airports Authority of Nigeria (FAAN) has begun investigation to unravel the cause of the fire outbreak which gutted some offices at its headquarters in Lagos on Tuesday, an official has said.
---
Mrs Herrienta Yakubu, acting General Manager, FAAN, Corporate Communications, made this known when reacting to the incident in a statement in Lagos on Tuesday.
"There was a fire incident at the FAAN headquarters at the Murtala Mohammed Airport, Lagos today.
"The incident, which affected some offices, is being investigated right now to find out the cause of the outbreak, " she said.
She said the FAAN Fire Department, in collaboration with the Lagos State Fire Services, responded swiftly to curtail the spread of the fire and restored normalcy to the premises.
The authority would like to assure travellers, airport users and the general public that the incident did not affect operations at any airport in any way as normal operations continue unhindered, Yakubu said.
Addressing journalists, Mr Besan Gwana, the Police Commissioner, Murtala Mohammed Airport, Lagos, commended the emergency responders for their efforts in putting out the inferno.
"Unfortunately, this morning at about 9.00 a.m, my policemen on patrol observed that smoke was billowing from this FAAN building.
"They quickly drew our attention to it. We informed the firemen and the authority of FAAN to mobilise efforts in order to put out the inferno.
"I was here when the fire fighters arrived well on time and they were able to put out the fire on time. If not for their efforts, the whole building would have been razed. "
According to him, investigation is ongoing to reveal the extent of the damage to the building and the property within.