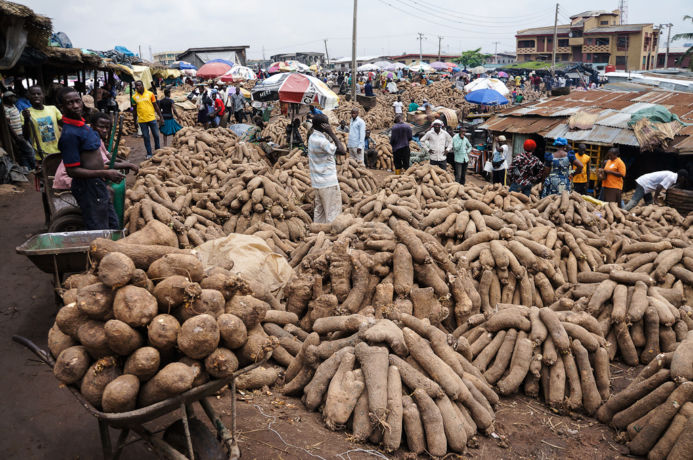 The Nigerian Export Promotion Council (NEPC) says Benue will begin the processing, marketing and packaging of yams for export in June this year.
---
Emmanuel Etim, Head of NEPC Export Assistance Office in Benue, disclosed this in Makurdi on Thursday.during a two-day stakeholders training and awareness for Nigerian Yam Export Programme.
He said that the Minister of Agriculture and Natural Resources, Chief Audu Ogbeh, would inaugurate the first batch of packaged Nigerian yam for export at Lagos port on June 26.
Etim said the programme was aimed at placing Nigeria as a key player in the global market through strategic yam export development programmes.
According to him, the programme is also committed to creating adequate export awareness of the potentials of Nigerian yam.
Etim said the NEPC would transform Nigeria's yam production, processing, packaging and warehousing to meet international standards, drawing from other countries' yam export experiences.