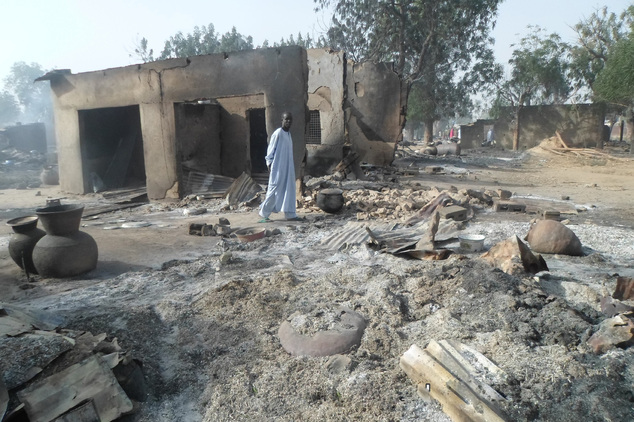 Two suicide bombers were killed on Saturday morning when the explosives strapped to their bodies went off just before they got into a targeted mosque in Maiduguri, capital of Borno state.
---
The 2 bombers who were said to be young girls presumably between the ages of 10 and 13, were stopped by some worshippers as they approached the mosque located in Juddumuri village of Polo General Area in Maiduguri, a short distance from the Federal High Court office complex.
Some residents told newsmen that the 2 girls were seen alighting from an unmarked Volkswagen Golf car at about 5:10am and were heading to the mosque when a good Samaritan raised an alarm.
The alarm reportedly frightened the suicide bombers to frantically detonate their improvised explosive devices (IEDs).
The casualty figure was kept low due to the distance between the young bombers and worshippers, 5 of which however sustained varying degrees of injuries.
Confirming the incident, the Police Public Relations Officer, PPRO, Victor Isuku, in a statement obtained by Vanguard said, " The injured were rushed to specialist hospital, while the remains of the suicide bombers were equally evacuated by officials of State Emergency Management Agency, SEMA ."
Terrorist group, Boko Haram is known to have abducted a yet to be ascertained number of young boys and girls which it has sadly indoctrinated to carry out suicide attacks, making them as much victims as other persons who get attacked.
Next week, it will be 3 full years since the more prominent group of abducted school students, the Chibok girls , have been held captive by Boko Haram. The government however continues to claim victory over the terrorist group.