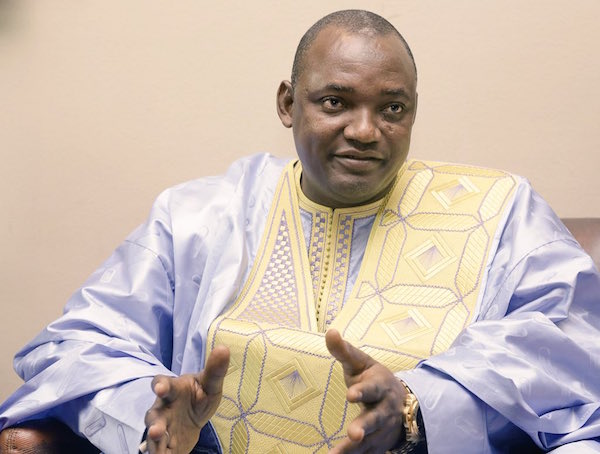 Gambia's President Adama Barrow is expected to visit Nigeria in the coming days, the News Agency of Nigeria, NAN, reports.
---
The trip is part of Barrow's scheduled tour of ECOWAS countries that aided his assumption to office, taking over from controversial President, Yahya Jammeh.
A statement from his office said he had been scheduled to arrive in the Sierra Leonean capital, Freetown, on Wednesday, before trips to Ghana, Liberia and Nigeria.
The West African nations played key roles in the peaceful exit of Jammeh, who refused to step down on losing the December 1, 2016 polls.
The embattled leader, in the face of advancing troops from Ghana, Senegal and Nigeria, subsequently flew out to Equatorial Guinea where he currently lives in exile.
Recall that President Muhammadu Buhari, led the regional Economic Community of West African States, ECOWAS, in the resolution of the post-December poll standoff.
President Barrow had earlier visited next door neighbour, Senegal.