Mohamed Abdullahi Farmajo has been elected new president of Somalia.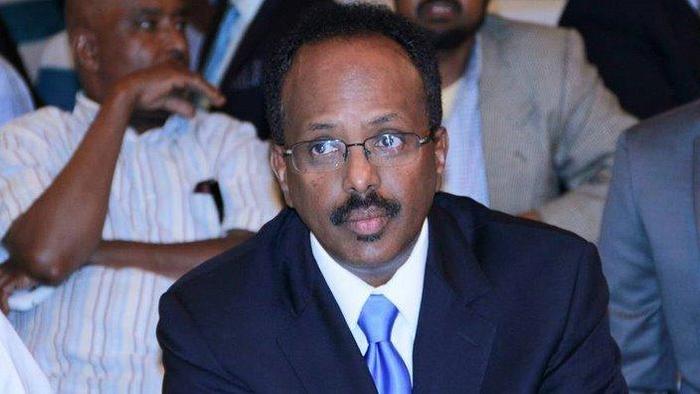 Mohamed Abdullahi Farmajo
---
Former Somali prime minister Mohamed Abdullahi Farmajo, who holds joint American citizenship, was elected president on Wednesday, vowing to crack down on corruption and Al-Shabaab militants.
The 55-year-old former premier, whose hails from the Darod clan and who goes by the nickname "Farmajo", won after incumbent president Hassan Sheikh Mohamud admitted defeat in a second round of voting by lawmakers.
"This is the beginning of unity for the Somali nation, the beginning of the fight against Shabaab and corruption …" a triumphant Farmajo said after being declared the winner in a long, drawn-out election process in the conflict-wracked nation.
Civilians took to the streets and soldiers fired celebratory gunfire in the capital Mogadishu which had been near-deserted for two days with roads and schools closed and residents urged to stay indoors for fear of a strike on the capital by Shabaab militants.
And Somali refugees in Dadaab, the world's biggest refugee camp in eastern Kenya, also erupted with joy and sang the national anthem when hearing Farmajo had won, according to an AFP correspondent.
"Time has come for us Somalis. I thank God. This is the man we need, he cares for us, he cares for the poor men and women," said 60-year-old Anfi Kassim who has lived in the camp since 1992.
After six hours and two rounds of voting, a crowded field of 21 presidential candidates was whittled down to the two veteran politicians.
Farmajo failed to win the required two thirds majority, but had 184 votes to Mohamud's 97, prompting the incumbent to drop out to avoid a third round.
The father of four served as prime minister for only eight months between 2010 and 2011 and was ousted in a deal to form a new government and postpone elections that year.
However several of his moves, such as implementing regular payments of soldiers, were well received and many supporters took to the streets of Mogadishu to protest his removal.
Farmajo was born in the capital to a family from the southern Gedo region, and moved to the United States where he studied history and political science at the University of Buffalo.
He went on to work in the foreign ministry and as a diplomat in Washington before the collapse of Siad Barre's military regime in 1991 which led to civil war and decades of anarchy in Somalia.