The Nigerian Army has established an Operation base Southern Kaduna to find lasting solution to incessant herdsmen/farmers crises rocking Southern Kaduna.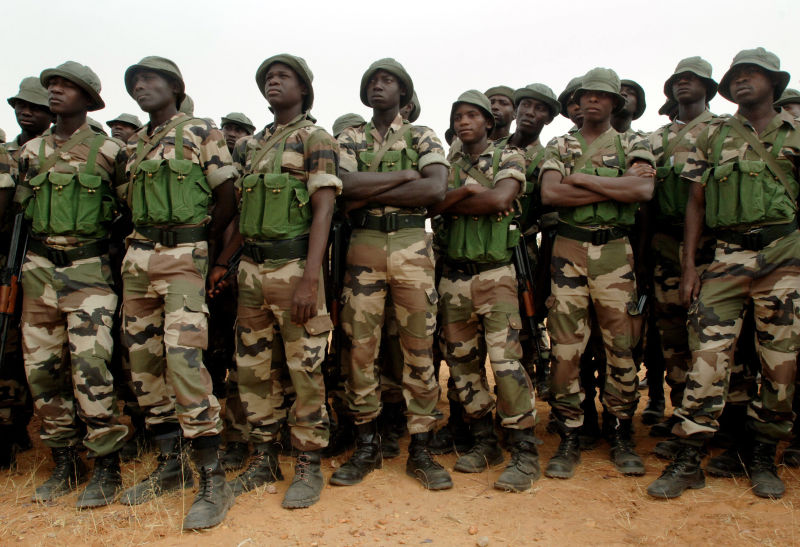 The Chief of Army Staff, Lt.-Gen. Tukur Buratai, has laid the foundation stone for the Forward Operation Base (FOB) of 2 Battalion of the Nigerian Army in Zango Kataf Local Government Area of Kaduna state.
The Nigerian Army School of Artillery in Kachia Local Government Area of the state had been the military formation in Southern Kaduna.
Speaking at the occasion, Buratai said the army was committed to peace and security in all parts of Nigeria.
He said the need to find lasting solution to incessant herdsmen/farmers crises rocking Southern Kaduna in recent times necessitated the setting up of the base.
Buratai urged Nigerians to learn to co-exist peacefully, adding "we need each other".
Gov. Nasir El-Rufai of Kaduna state in a remark noted that 11 similar clashes had been recorded in the state, but vowed to put an end to it.
He said all those behind the recent farmers/herdsmen crisis will be brought to book no matter how highly placed.
"Whether they are my son or daughter or relations, whether they are Muslim or Christian, someone will be jailed to put an end to the crisis. And this will be the end of crisis in the state," El-Rufai said.
Earlier during a courtesy visit to the Emir of Jama'a, Alhaji Muhammadu Isa Muhammadu, the chief of staff directed troops stationed in Southern Kaduna to move deep into forest to fish out perpetrators of violence in the state
"The troops have been working seriously to ensure that attacks and counter attacks are brought to an end."
Buratai also visited the Chief of Kagoro, Dr Ufuwoi Bonet, and appealed to the traditional ruler to assist in finding solution to crisis in the area.
He also visited Ninte village, the scene of the most recent herdsmen/farmers clash, where he addressed troops of 101 Special Force battalion stationed in the community.
He noted that the Hausa and Fulani had been living together in the community for centuries, but wonder why they resorted to killing themselves.
"There is need for understanding. It is a family issue that can be resolved amicably," warning however, that those responsible for killings and violence would not go unpunished.
"We will deal with anyone that foments trouble," he further warned and called on traditional rulers and other leaders to join effort to bring peace to the area.
The army chief charged the troops to be professional and respect human rights in the discharge of the duties.