El-rufai has responded to many calling him a Ethnic Jingoist or A Religious Bigot which he has denied being any.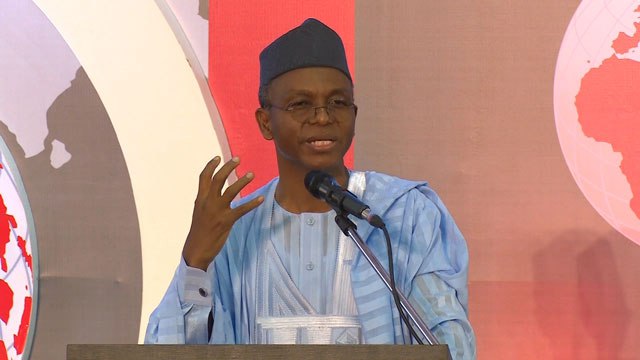 The Kaduna State Governor, Nasiru El-Rufai, has said he is not an ethnic jingoist or a religious bigot as alleged by many. He said the reason the Southern Kaduna crisis had lingered on was because perpetrators had been left unpunished for 35 years, assuring that those behind the crisis will be punished under his government.
Addressing a six-member senate Adhoc Committee led by Senator Kabiru Gaya, who were in the state to assess the situation on Tuesday, the governor said those arrested will be punished.
According to El-Rufai, "I am the governor of Kaduna state, if you break the law you will be punished.
"The entire Kaduna city has been divided and there is need to regain the confidence and come together.
"I am not an ethnic jingoist or a religious bigot so those who alleged that I am sponsoring Southern Kaduna crisis are just mischievous, no governor wants crisis in his state," El.Rufai said.
Speaking on their mission in the state, Gaya accused politicians of using the crisis for political gain.
The lawmaker disclosed that the committee was set up to investigate the causes of the frequent attacks.
"Part of the mission of the Adhoc committee are to interact , discuss with government , stakeholders, community leaders, security agencies and other relevant bodies that will contribute to bringing lasting peace," he said.