DSS has arrested five persons involved in various cases of kidnapping in Cross Rivers.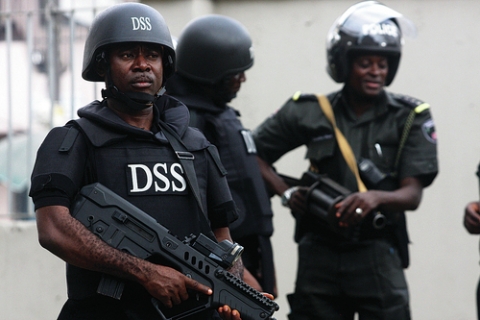 Fubara Duke, the Director of the Department of State Services, Cross River State Command, said the service recently arrested five persons involved in various cases of kidnapping in the state.
Duke disclosed this on Thursday in Calabar while addressing newsmen on the activities of the command in the last five months.
He said that some of the suspects had been charged to court, while others were currently undergoing investigation.
Duke said: "Some of those undergoing investigation have confessed to the crimes.''
The director also said that the command was collaborating with the "Operation Delta Safe" in the Niger Delta to curtail the activities of the "deadly" Bakassi Strike Force led by Benjamin Ene (alias G1).
He described the activities of the militant group operating along the Calabar waterways as "very deadly and dangerous" to the state.
Duke said: "We are working in synergy with other security agencies; we are not sleeping; and we are hopeful that the process will soon be completed and their activities will come to an end.
"Quite a number of his boys have been arrested and we are hopeful that very soon, the peace of the state will be restored."
He said that the service had also taken some proactive measures to curtail the current wave of communal clashes in parts of the state.
Duke said: "We engage the traditional leaders and opinion leaders in those warring communities and we talk to them on the need to end the crisis in their communities.
"We believe that this approach is better than open confrontation and it is yielding results."
Duke appealed to the media in the state to play down the reportage of issues that would divide the country and promote issues that would enhance peaceful co-existence among Nigerians.
He said: "The media should always ensure objectivity in their reportage of national events."
He also advised religious leaders and politicians in the state to shun controversial statements that could cause national crisis, adding that the unity of the country should be paramount.