Obasanjo has cautioned Nigerians wishing President Buhari he also described it as wickedness, callous and treacherous.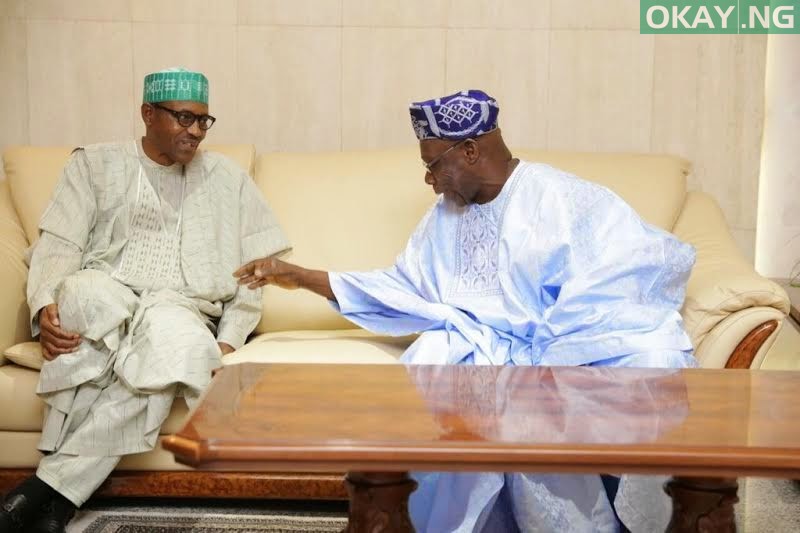 Nigeria's ex-president, Olusegun Obasanjo has described the rumoured death of President Muhammadu Buhari as wicked, callous and treacherous.
In a statement on Friday, Obasanjo wondered why there have been persistent social media reports of President Buhari passing away in Europe where he is on vacation, in spite of the presidency refuting the reports with fresh images to back it up.
He stated that what the President needs "are our prayers and best wishes, which will ginger his morale to come back stronger and better".
"No normal human being will wish an elderly person dead, irrespective of their differences.
"If you don't like him, wait for another election, not going about to say he is dead. No matter his health situation, we should pray for him to recover quick and come back stronger and better.
"For anyone wishing him dead, such person or group of persons are callous, wicked and treacherous," Mr. Obasanjo said.
"I was also rumored to have died almost 12 times. I don't know what they derive from doing so, but, they should seek for forgiveness.
"Even if we know that the President is sick, he is in a better position to know what to say or what to do and not wishing him dead. We should just stop politicizing everything, especially with the elderly in the country."