Bukola has revealed the state of President Buhari as they had a phone last night.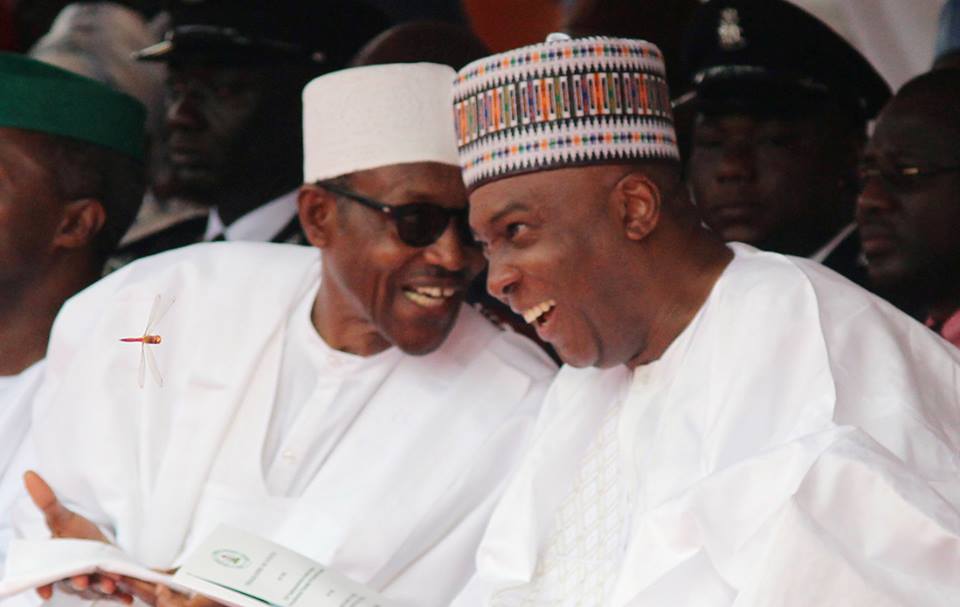 President Muhammadu Buhari / Senate President Bukola Saraki
---
Senate President, Bukola Saraki on Wednesday night said he spoke with President Muhammadu Buhari.
He was in good spirits and joked about my working late into the night, as usual.
The Senate President stated this via personal Twitter handle @BukolaSaraki.