Kaduna Airport navigational facilities upgrade has commenced as ahead of the closure of Nnamdi Azikiwe International Airport, Abuja, for repairs on the runway.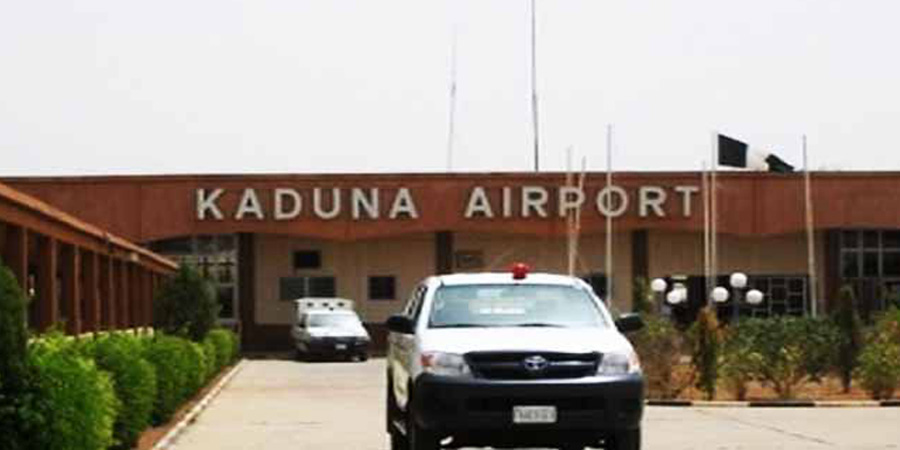 Kaduna Airport
---
The Nigerian Airspace Management Agency (NAMA) said it had commenced the upgrading of navigational facilities at the Kaduna airport, ahead of the closure of Nnamdi Azikiwe International Airport, Abuja, for repairs on the runway.
Mr Mathew Pwajo, the NAMA General Manager, Safety Management Systems/Quality Assurance, made the disclosure at a news conference on Sunday in Lagos.
He said the Abuja Airport was scheduled to be shut for the six weeks repairs on March 8.
Pwajok explained that the upgrade was to absorb the increased volume of traffic to be diverted from Abuja to Kaduna airport.
He added that "toward this end, we are deploying both equipment and personnel to strategic areas of need to ensure seamless flow of traffic at the airport during the six-week period."
The NAMA general manager said the agency had commenced the installation of a digital Instrument Landing System (ILS) at the Kaduna airport.
"This facility would undergo flight calibration along with Very High Frequency Omnidirectional Radio Range (VOR) already installed to ensure accuracy.
"NAMA is also currently conducting safety assessment of the entire Kaduna airport to ensure that it conforms to international safety standards, just as new equipment are being procured for the control tower under construction.
"A mobile control tower will also be deployed to the airport to support the old control tower already in use."
Pwajok added that while the Abuja radar would be used to provide surveillance of traffic moving in and out of Kaduna and also provide safety and efficiency of flight operations, new generating sets would be installed.
"The facilities will provide secondary power supply to the navigational aids, as cooling systems will also be installed soon.
"Other facilities already deployed at the station include a low level wind shear alerting system and other cooling systems.
"The Performance Based Navigation (PBN) procedures for satellite-based navigation capability have been published for aircraft that are equipped to use for approach and landing, rather than ground aids.
In the area of personnel, he said various categories of personnel would be deployed to the airport to complement available manpower in Kaduna throughout the duration of the Abuja airport closure.
According to him, they include Aeronautical Information Services (AIS), Communications, Air Traffic Control and Engineering officers.
Meanwhile, the Managing Director of NAMA, Capt. Fola Akinkuotu, who recently inspected the facility upgrade at the airport, expressed satisfaction with the level work.
He said the sophisticated nature of facilities being installed meant that Kaduna would be an excellent alternative to Abuja airport. (NAN)