The Plateau Command of the National Drug Law Enforcement Agency (NDLEA), says it secured the conviction of 96 drug dealers and seized 3,217,472 kilograms of illicit drugs in 2016.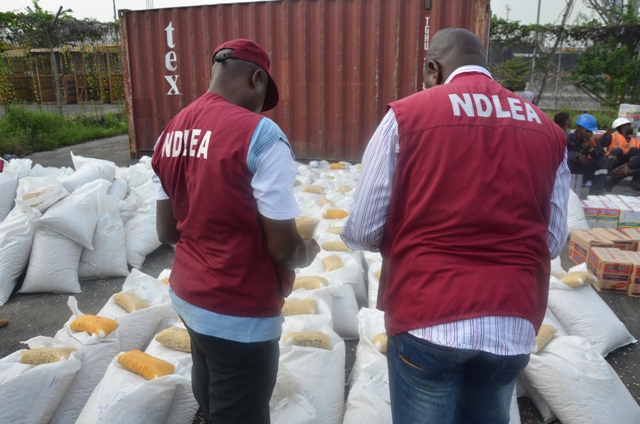 Its Commander, Dr. Ngozi Madubuike, told the News Agency of Nigeria (NAN), on Wednesday in Jos that the drugs were mostly cannabis, sativa, cocaine, and various psychotropic drugs.
She said that 386 persons, consisting 369 males and 17 females, were arrested over drug peddling during the period.
"Those convicted are currently serving jail terms ranging from one month to three years imprisonment," she said.
The official said that the command rehabilitated and reintegrated 42 male drug-dependent persons, aged 19 to 64, and blamed the rise on drugs usage in Plateau on peer pressure, family disintegration and unemployment.
"One major problem we have noticed here is that adolescents and youths commence the use of alcoholic substances, especially the locally brewed substances such as goskolo, pito and burukutu, at an early age, usually from 10 to 35 years.
"Such substances are considered gateway drug because people start with them and move to something higher until their bodies start tolerating hard drugs," she said.
Madubuike urged members of the public to avail their drug-dependent wards of the services of the rehabilitation centre, and promised to sustain the fight against drugs until Plateau was free from the menace.(NAN)
Read more at http://www.herald.ng/ndlea-secures-96-convictions-seizes-3-2m-kg-drugs-plateau/#eDPkMQKJQgSui4Sv.99